About One Fylde
Our Mission
At One Fylde we provide person-centred support, accommodation and activities for adults and young people who have learning disabilities and autism.
Our purpose is to contribute to the wellbeing of everyone who is part of One Fylde, and to ensure that they are treated with respect and enabled to live the best life possible.
One Fylde supports over 230 individuals in the Blackpool, Fylde and Wyre areas, and employs nearly 400 staff.
About One Fylde
Our Values
Inclusive: believing that we all have the right to live the life we choose.
Respectful: valuing everyone and appreciating their contribution.
Enabling: supporting people to work towards their dreams and goals.
Flexible: being ready to make changes and adjustments.
Open: a willingness to be honest and transparent.
"We are focussing on creating an open and safe space for people to be heard, even when they are not speaking."
Michelle Riches, Director of Operations & Quality
About One Fylde
Our 8 'Quality of Life Indicators'
Having meaningful relationships
Being physically and emotionally healthy
Having my privacy respected
Having a safe and stable home
Having a meaningful purpose to my days
Having choices
Being heard and feeling respected
Having financial security
About One Fylde
A Community Charity
One Fylde is a charity that places itself at the heart of the community. We endeavour to do good wherever we can, and we empower our supported individuals to make meaningful contributions and gain life experiences.
As well as many volunteering programmes and workplace opportunities, One Fylde also runs a number of social enterprises. Our Gardening Group offers garden maintenance to homes and businesses around the Fylde Coast, and The One Fylde Recycling Team offers regular cardboard collections from local businesses. These are great stepping stones for supporting people into employment, and demonstrate the outstanding contribution that people with learning disabilities and autism can make to their community.
About One Fylde
Our Vision for the Future
We continue to focus on our culture, values and behaviour, exploring how One Fylde can develop and foster empathic and person-centred relationships, and provide support that shows an understanding of each person's needs, feelings and life experiences.
This year we have developed a new One Fylde Operational Way, which is in essence a set of standard operating procedures, to inform how we deliver support, in a way which respects each individual and genuinely empathises with them. It is about consistency and quality, yet in the challenging context of understanding and meeting the individual needs, choices, wishes and dreams of the people we support.
David Stanhope
Chair of One Fylde
With my background as a qualified Accountant, I have spent the last 30 years growing and running successful local businesses. I am now looking to bring my knowledge and experience to help community and charitable organisations. One Fylde is a charity I have a close affinity to, not only because it provides vital support to people with learning and other difficulties in the community where I live, but also because I have a son who has some of those difficulties himself, and I know first-hand what a difference receiving those services has made to him.
Tracey Bush
One Fylde CEO
Tracey has worked in Health and Social Care for over 30 years and began her career as a support worker before becoming a registered nurse. Supporting people with learning disabilities and helping them live their best lives has been a key part of her career, and for the last 15 years, she has held leadership roles for charities and social enterprises. As well as serving as CEO of One Fylde, Tracey is currently the Chair of Communicate Speech and Language Therapy CIC and was an expert health and social care advisor to the Government.
Angie Boyle
Vice Chair of One Fylde
Angie lives in the North West of England and has a wealth of experience supporting people with learning disabilities and their families to try to live their best lives. She is a social worker by profession and is passionate and unflinching, about the rights of people to remain in their communities as active citizens, putting coproduction at the heart of all that she does. Angie has held several senior positions in both statutory and third sector settings, spanning over 40 years. This includes working on a national platform, in a range of key national policy and transformation structures.
Michelle Riches
Director of Operations and Quality
Michelle has been passionate about supporting individuals to enrich their lives for over 28 years. After leaving school, she chose a Support Worker role and began a journey of learning within the constantly evolving social care landscape. As Team Leader, Area Manager and CQC Registered Manager, Michelle works with her colleagues at One Fylde to continually improve and develop quality services for people with learning disabilities.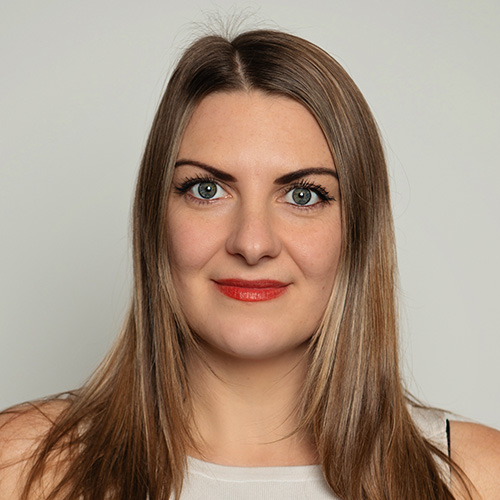 Sarah Robinson
Head of Quality
Sarah started working in Health and Social care at 17, by volunteering at her local daycare centre, after her family had told her how well she cared for her grandad, whilst he was on end-of-life care. Sarah got her first job as a support worker at 18 and was a care ambassador and Team Leader at age 19. Sarah continued to develop in her career in health and social care having adopted various roles from Team Leader, Service Manager, Area Manager and now at One Fylde as Head of Quality/CQC Registered Manager. Sarah's passion is to enhance the lives of those with disabilities and she endeavours to ensure that each person gets the best opportunities and decisions that they deserve. Sarah believes that all people are capable of achieving great progress in their lives, if they have the opportunity, her philosophy and attitude to this drives all the work that she does.
Stephen Draycott
Registered Manager
Stephen has been working at One Fylde for 11 years now, after starting as a support worker in one of our shared houses in Lytham. It was clear to Stephen from day one that social care was his calling, and he set out to make a prosperous career with One Fylde. He is now a Registered Manager, supporting his own strong team of dedicated Support Workers across the Fylde Coast.
"I am humbled by the dedication of our teams in providing caring support to people with learning disabilities, autism and those with mental health issues, across the Fylde Coast and Wyre."
Tracey Bush CEO
Contact Us
One Fylde is a locally focused, independent, community-led charity providing support and housing to people with learning disabilities and autism across the Fylde Coast.
Libra House
Cropper Close
Whitehills Business Park
Blackpool
FY4 5PU
Office Hours
9am-5pm
Mon-Fri