Job Description
Support Worker Role Overview
To support and enable Supported Individuals to maintain and develop current and new skills and personal interests whilst delivering person-centred care, unique to the Supported Individual.
To appropriately support and encourage the Supported Individual to make their own decisions to enable an independent life.
To complete training and development as required to continuously increase personal knowledge and skills.
To work flexibly within the service, including night and weekend duties.
Rate of Pay: £10.52 per hour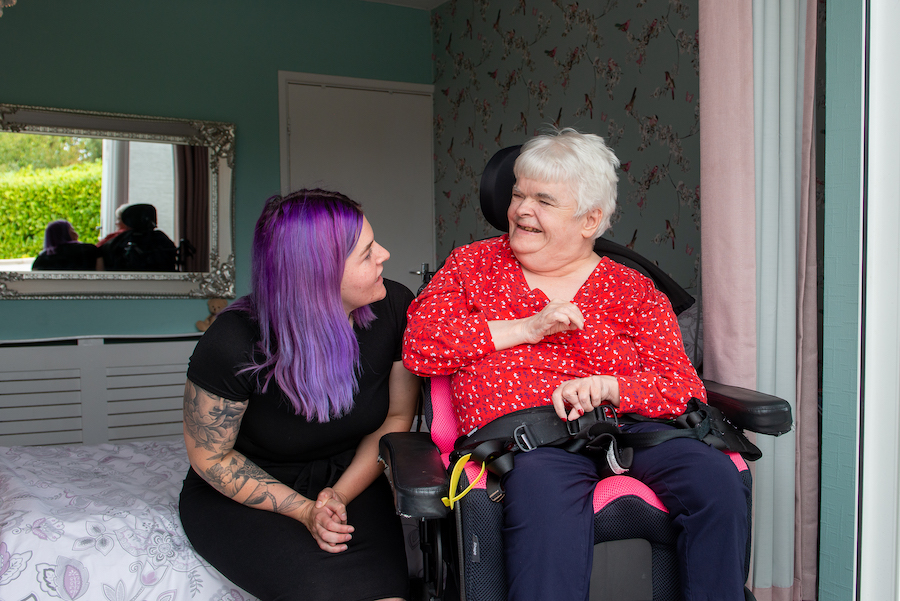 Job Description
Specific Duties
Support individuals with all aspects of their day-to-day living, enabling them to make their own decisions and enjoy the best possible quality of life.
To ensure the Supported Individual/s has a safe, appropriate and comfortable living environment.
Discreetly performing any personal care tasks to preserve the Supported Individual's dignity at all times.
If a requirement to administer or support to administer medication following the care plan.
Promote the safeguarding and welfare of the Supported Individual/s.
To complete all administration in line with the requirements of the role.
Job Description
Skills & Responsibilities
Ensure Supported Individuals are at the heart of care delivery including their wishes and preferences to enhance their well-being.
Compassion, good communication skills and a calm and caring manner are essential for this important role.
Commit to achieving the relevant qualifications commensurate with the role.
Be open to learning opportunities such as attendance at statutory and other training courses as directed by the company.
To understand and follow all policies and procedures relevant to the role. If unsure to seek advice and clarity from your Line Manager.
Attendance at support sessions and meetings etc.
Job Description
Training & Qualifications
Achieving the necessary qualifications is an important step in becoming a care worker, and we are committed to supporting our employees in achieving the necessary qualifications to provide outstanding care. We will support you in completing the QCF in Social Care Level 2 as part of your workplace training, and provide guidance on how to meet the Care Quality Commission Standards.
Vacancies
Current Careers with One Fylde
Support Worker (Part-Time)
One Fylde has ongoing vacancies for Part-Time Support Workers in Blackpool, Fylde, and Wyre, with a great package of benefits.
Support Worker (Full-Time)
One Fylde has ongoing vacancies for Full-Time Support Workers in Blackpool, Fylde, and Wyre, with a great package of benefits.
"My role is to offer support to the best of my skills and learn to develop new ways to help people manage and cope with their day-to-day life."
John, Support Worker
Apply Now
To take the first step towards a rewarding career in social care, fill in the form and attach your CV, or email us or call for a chat.
Libra House
Cropper Close
Whitehills Business Park
Blackpool
FY4 5PU
Office Hours
9am-5pm
Mon-Fri