Activites
Try Something New
Joining one of our groups or clubs is a great way to improve your confidence and social skills. You can also meet new people, explore the local area, and get more active. From rambling in the countryside to putting on a show with our outgoing jazz dance group, there are plenty of options available for adults with additional needs
If you enjoy being creative, you can join our arts and crafts group or photography club. We also have a variety of sports groups, from yoga to competitive football. Getting involved in these activities can help you improve your overall well-being and get involved in the community. Joining one of our groups is a great way to make new friends and try new things.
Activites
Some Activities We Offer
Arts and crafts
Choir and music groups
Drama groups
Football and other sports – join our teams!
Gardening
Jazz dance
Photography
Rambling
Snooker
Yoga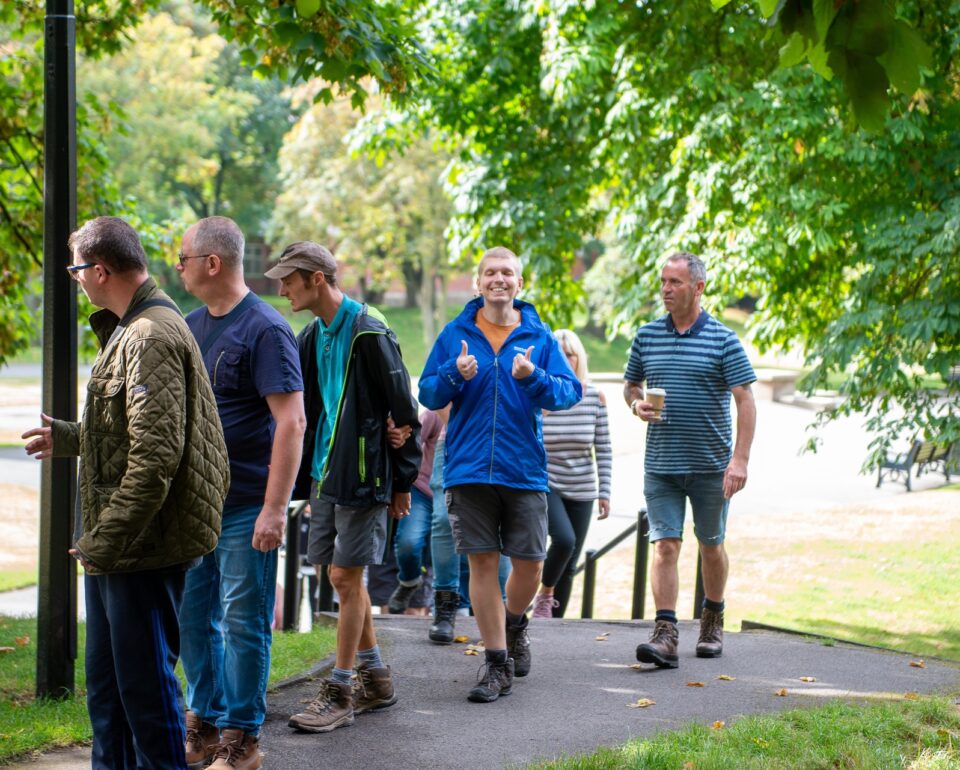 Activity Spotlight
The One Fylde Radio Show
The One Fylde Radio Show is hosted by people supported by One Fylde, who produce their own material, do research, and set their own quizzes. Their twice-monthly show features music, requests and contributions from supported people and staff, along with friends and families.
The hosts have all grown in confidence. They have learnt to respect each other, be patient and understand that everyone has different abilities. They all support and encourage each other and, most importantly, have fun.
"Neil has made big strides with his mental health. He's had some difficult times but bowing has kept him focused and his mental health well."
Paul, Team Leader
Contact Us
One Fylde is a locally focused, independent, community-led charity providing support and housing to people with learning disabilities and autism across the Fylde Coast.
Libra House
Cropper Close
Whitehills Business Park
Blackpool
FY4 5PU
Office Hours
9am-5pm
Mon-Fri